Conservative News
December 12, 2013

The Daily Manumitter
"Then you will know the truth, and the truth will set you free"
WATCHMAN



Disgrace
At Mandela's Funeral!
If Obama does this in public- what do you think he does in private?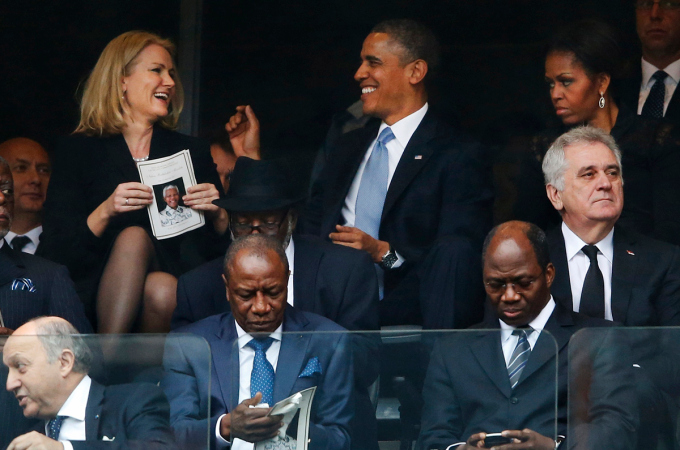 Flirty Obama owes us an apology


The president of the United States, leader of the free world, standard-bearer for everything upright, good and wholesome about the nation he leads, lost his morality, his dignity and his mind, using the solemn occasion of Nelson Mandela's memorial service Tuesday to act like a hormone-ravaged frat boy on a road trip to a strip bar. In front of 91 world leaders, the mourning nation of South Africa and Obama's clearly furious wife, Michelle, the president flirted, giggled, whispered like a recalcitrant child and made a damn fool of himself at first sight of Denmark's voluptuously curvy and married prime minister, Helle Thorning-Schmidt.


Obama Takes 3 Days to Go to a Funeral
And then puts in another long day of work...


Obama Schedule for Thursday, December 12, 2013
10:30 am - Receives the Presidential Daily Briefing


Obama Schedule for Wednesday, December 11, 2013
6:40 am - Arrives at the White House from Johannesburg, South Africa

Obama Helping the Enemy and Hurting America!
US Officials: Iran Gained Far More Than $7 Billion in Sanctions


Obama EPA Rules Force Closure of Last Ammo Maker


Whistleblower:
I Was Told IRS Retaliation 'Came from the Top'


FLAHBACK: IRS auditor reaffirms that conservatives,
not liberals, were targeted




FLASHBACK: Obama tells Planned Parenthood "God bless you..."
_____________________________________________________________________________________________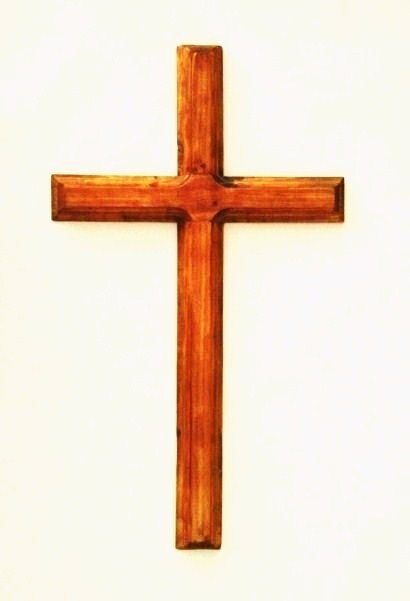 From $19.99
Wood Wall Crosses
Hand Crafted in America
by Thomas the CrossMaker


------------------------
Dear Savitrie - The Book
Biblical Answers to Your Problems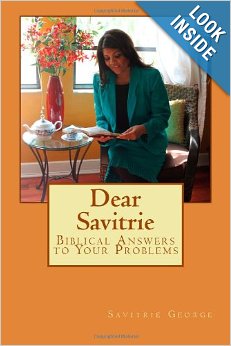 $9.99
Gives Biblical answers relating to
burning the Koran, Barack Obama, abortion, the morning after pill, gay marriage, Harry Potter, white lies, baptism, relationships, war...

Dear-Savitrie.com
To get a signed copy
sent to you directly from Savitrie